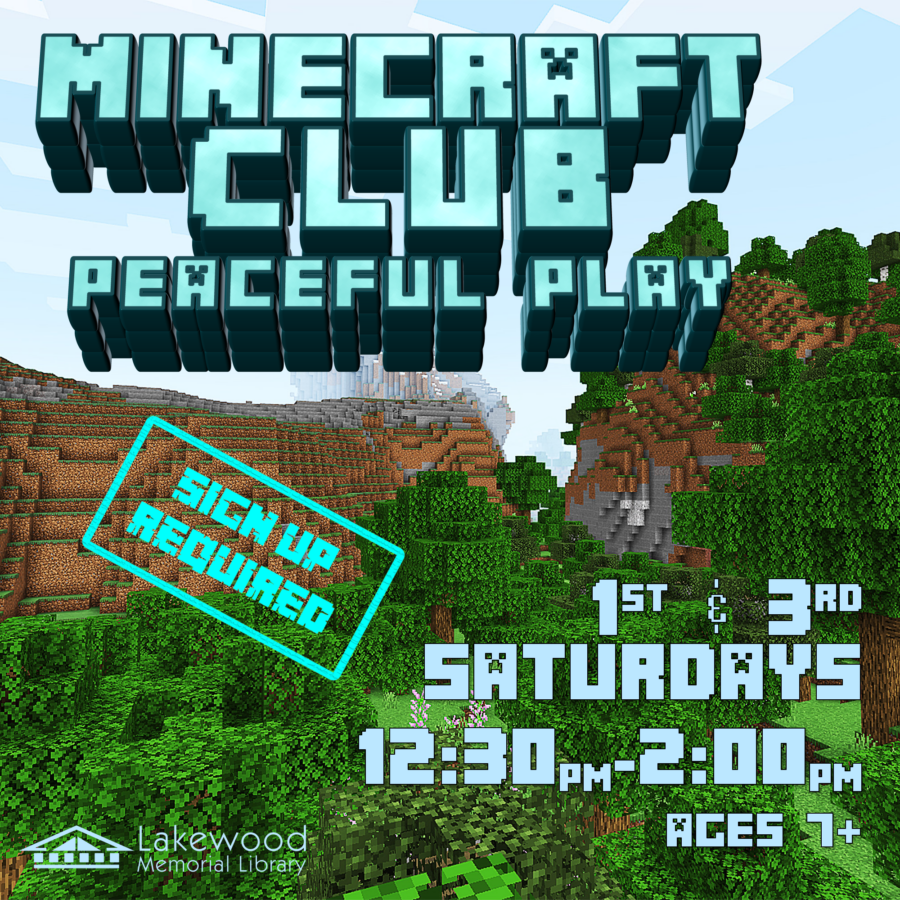 Minecraft Club – Peaceful Play
Welcome to Minecraft Club Peaceful Play, where collaboration and creativity combine. Work together to conquer build challenges. No mobs. No damage. Just fun. This is Minecraft Club Arduous Adventure! This club is not for the faint of heart – be prepared to fight mobs, stave off hunger, and battle other players. Play on your own device at home or the library!
Participants must have a basic knowledge of the game and have their own Minecraft account.

Rules of play:
Must be at least 7 years old
No griefing
No foul language
Sign-up at the Library front desk!
*Library computers currently do not have Minecraft Bedrock. Players must have their own device.