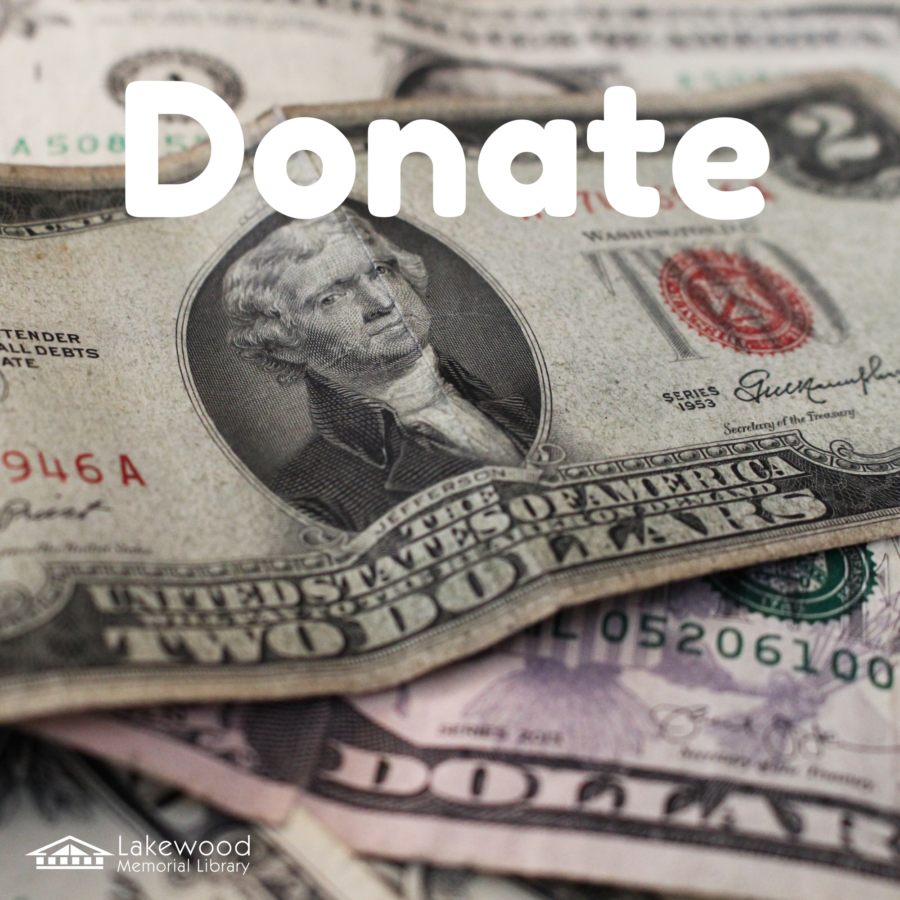 Donate by Mail
There are many ways you can help the library. Any contribution, no matter how small, helps the library – and our community – grow.
Thank you for your support!
To donate to the Library by mail, please send it to:
Lakewood Memorial Library
12 W. Summit Street
Lakewood, NY 14750
If you would like your donation to be used as a memorial or in honor of someone, please include details in your correspondence.
The Lakewood Memorial Library is a 501(c)(3) tax-exempt non-profit organization. Your donation is tax-deductible as allowed by law.
Your kind donations will be used to purchase materials and improvements to the Library.