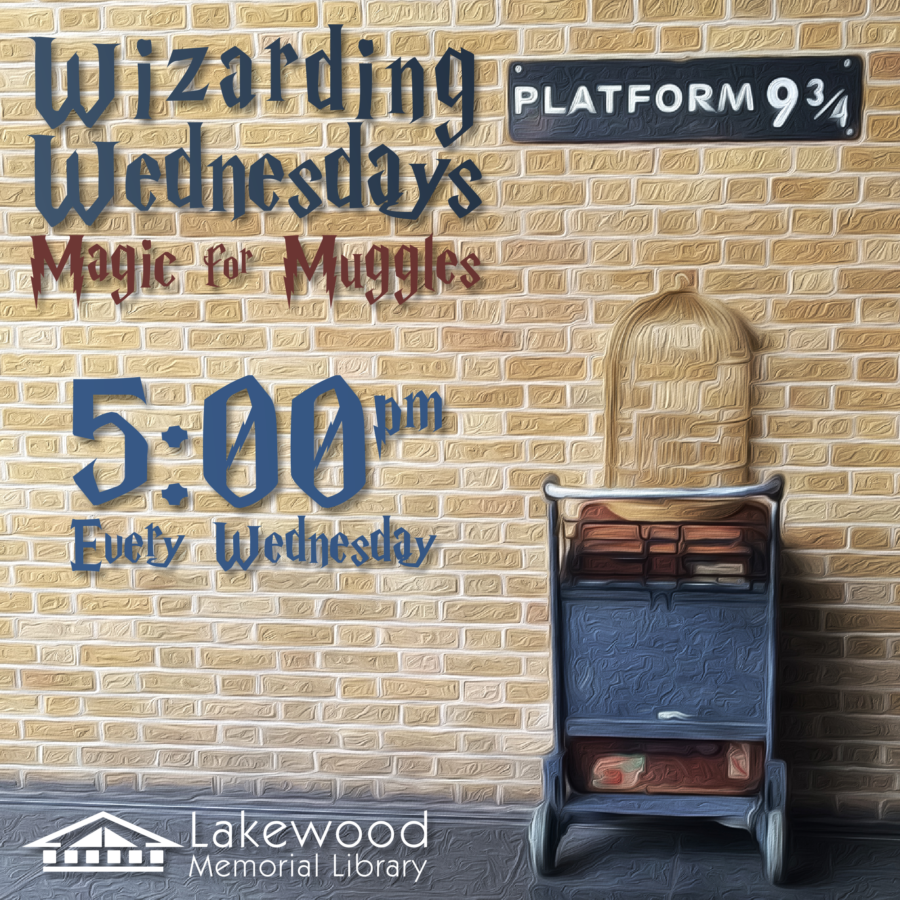 Wizarding Wednesdays
Calling all Muggles!! Calling all Muggles!!
Join us for Wizarding Wednesday, every Wednesday at 5:00pm. We will start off by testing your Wizarding Knowledge with Harry Potter Trivia, moving to a live reading of the Book Series, followed by a Wizarding Themed craft! Led by Senior Squib Emric Taylor, it is sure to be a magical time for Muggles of All Ages!
And don't worry of you miss a week! Our reading will overlap week to week, so you will never miss a word of the story!
Harry Potter and the Sorcerer's Stone
September 15 – Chapter 1 – The Boy Who Lived, Chapter 2 – The Vanishing Glass
September 22 – Chapter 2 – The Vanishing Glass, Chapter 3 – The Letters From No One
September 29 – Chapter 3 – The Letters From No One, Chapter 4 – The Keeper of the Keys
October 6 – Chapter 4 – The Keeper of the Keys, Chapter 5 – Diagon Alley
October 13 – Chapter 5 – Diagon Alley, Chapter 6 – The Journey From Platform Nine and Three Quarters
October 20 – Chapter 6 – The Journey From Platform Nine and Three Quarters, Chapter 7 – The Sorting Hat
October 27 – Chapter 7 – The Sorting Hat, Chapter 8 – The Potions Master
November 3 – Chapter 8 – The Potions Master, Chapter 9 – The Midnight Duel
November 10 – Chapter 9 – The Midnight Duel, Chapter 10 – Hallowe'en
November 17 – Chapter 10 – Hallowe'en, Chapter 11 – Quidditch
November 24 – Chapter 11 – Quidditch, Chapter 12 – The Mirror of Erised
December 1 – Chapter 12 – The Mirror of Erised, Chapter 13 – Nicolas Flamel
December 8 – Chapter 13 – Nicolas Flamel, Chapter 14 – Norbert the Norwegian Ridgeback
December 15 – Chapter 14 – Norbert the Norwegian Ridgeback, Chapter 15 – The Forbidden Forest
December 22 – Chapter 15 – The Forbidden Forest, Chapter 16 – Through the Trapdoor
December 29 – Chapter 16 – Through the Trapdoor, Chapter 17 – The Man With Two Faces