Summer 2022 Book Club: Oceans of Possibilities
The Lakewood Memorial Library invites you to join us for our Oceans of Possibilities Summer 2022 Book Club during which we will read and discuss three titles that explore various aspects of the world ocean. The club will meet on the 3rd Wednesday of each month (July 20th, August 24th, and September 21st) from 4-5pm for a lively discussion of each title (listed below). A limited number of books will be available for loan for patrons who have current library cards with the Chautauqua-Cattaraugus Library system. To register for this program, please contact Melanie Smith at programs@lakewoodlibrary.org. Copies of the first book will be available for pickup or delivery at the end of May, and subsequent titles will be distributed at monthly meetings.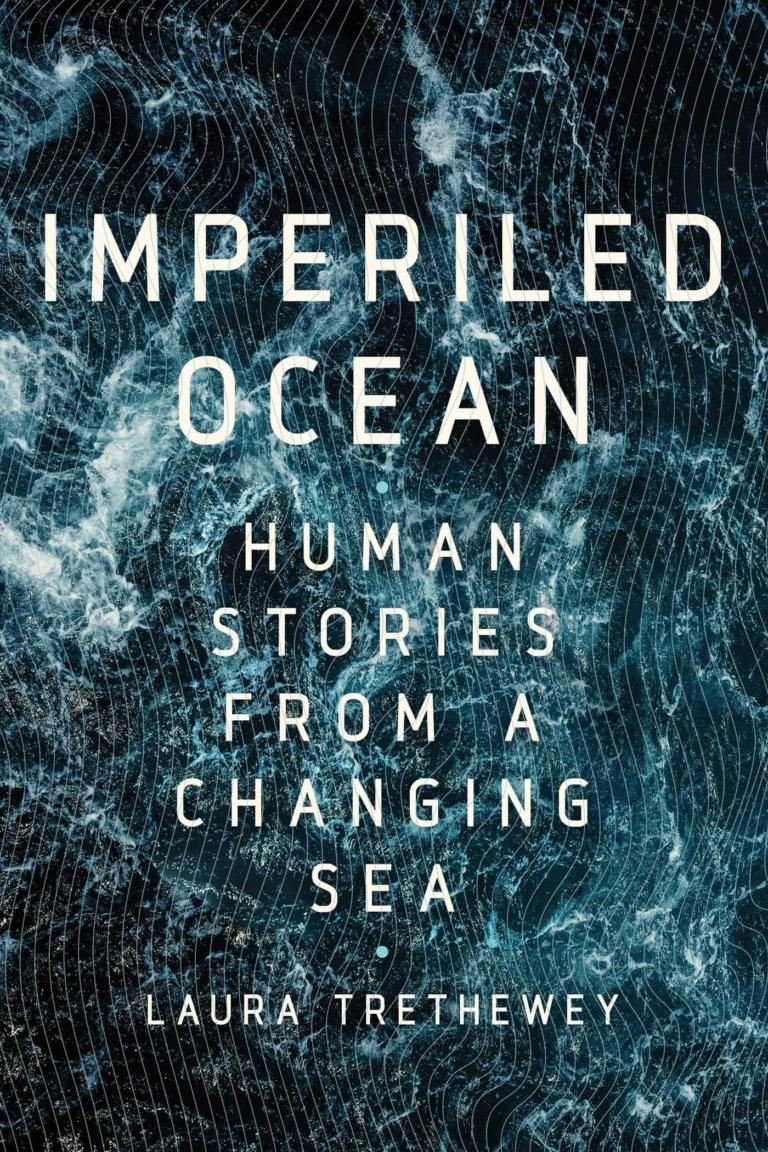 July Book:
The Imperiled Ocean: Human Stories from a Changing Sea by Laura Trethewey
An exploration of the earth's last wild frontier, filled with high-stakes stories that explores a vast territory undergoing tremendous change and the people and places facing an uncertain future.
On a life raft in the Mediterranean, a teenager from Ghana wonders whether he will reach Europe alive. A young chef disappears from a cruise ship, leaving a mystery for his friends and family to solve. A water-squatting community battles eviction from a harbor in a Pacific Northwest town, raising the question of who owns the water.
Imperiled Ocean is a deeply reported work of narrative journalism that follows people as they head out to sea. What they discover holds inspiring and dire implications for the life of the ocean, and for all of us back on land.
As Imperiled Ocean unfolds, battles are fought, fortunes made, and lives are lost. Behind this human drama, the ocean is growing ever more unstable, threatening to upend life on land. We meet a biologist tracking sturgeon who is unable to stop the development and pollution destroying the fish's habitat, he races to learn about the fish before it disappears. Sturgeon has survived more than 300 million years on earth and could hold important truths about how humanity might make itself amenable to a changing ocean. As a fisher and scientist, his ability to listen to the water becomes a parable for today. By eavesdropping on an imperiled world, he shows a way we can move forward to save the oceans we all share.
August Book:
Fathoms: The World in the Whale by Rebecca Giggs
When writer Rebecca Giggs encountered a humpback whale stranded on her local beachfront in Australia, she began to wonder how the lives of whales reflect the condition of our oceans. Fathoms: The World in the Whale is "a work of bright and careful genius" (Robert Moor, New York Times bestselling author of On Trails), one that blends natural history, philosophy, and science to explore: How do whales experience ecological change? How has whale culture been both understood and changed by human technology? What can observing whales teach us about the complexity, splendor, and fragility of life on earth?
In Fathoms, we learn about whales so rare they have never been named, whale songs that sweep across hemispheres in annual waves of popularity, and whales that have modified the chemical composition of our planet's atmosphere. We travel to Japan to board the ships that hunt whales and delve into the deepest seas to discover how plastic pollution pervades our earth's undersea environment.
With the immediacy of Rachel Carson and the lush prose of Annie Dillard, Giggs gives us a "masterly" (The New Yorker) exploration of the natural world even as she addresses what it means to write about nature at a time of environmental crisis. With depth and clarity, she outlines the challenges we face as we attempt to understand the perspectives of other living beings, and our own place on an evolving planet. Evocative and inspiring, Fathoms "immediately earns its place in the pantheon of classics of the new golden age of environmental writing" (Literary Hub).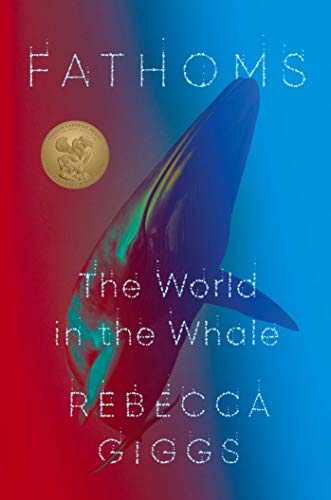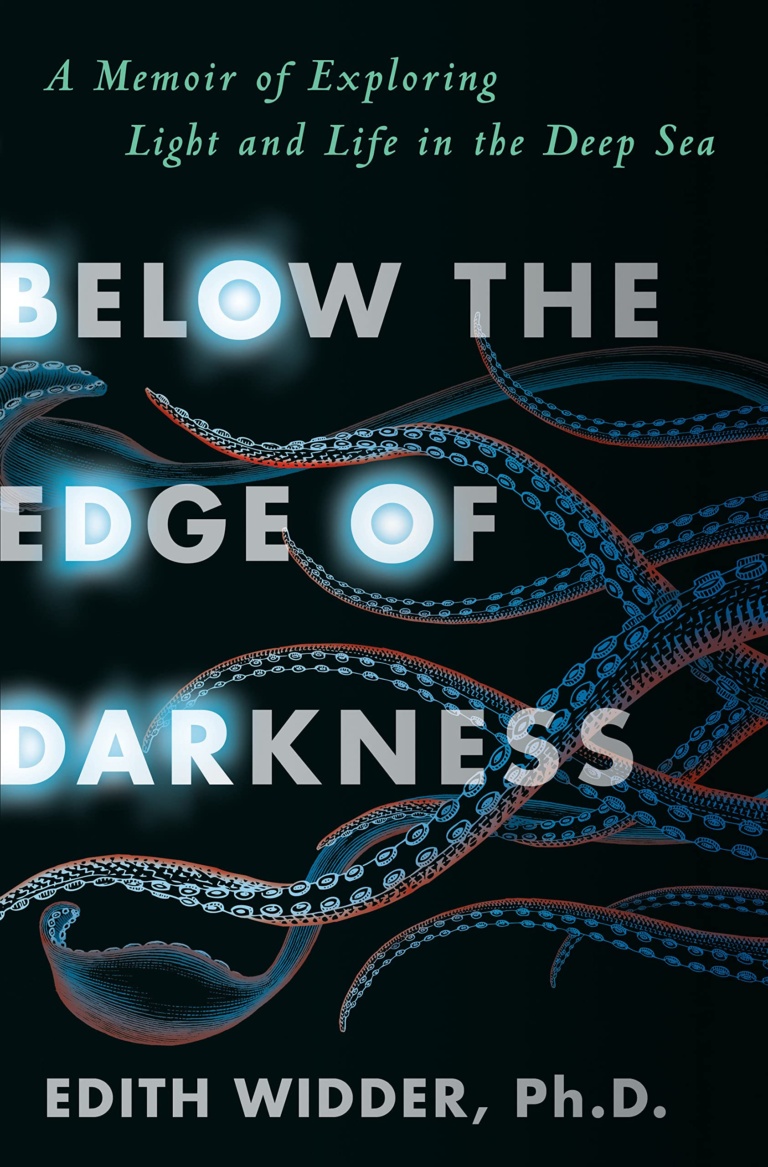 September Book:
Below the Edge of Darkness by Edith Widder
A memoir of Exploring Light and Life in the Deep Sea
Edith Widder's childhood dream of becoming a marine biologist was almost derailed in college, when complications from a surgery gone wrong caused temporary blindness. A new reality of shifting shadows drew her fascination to the power of light—as well as the importance of optimism.
As her vision cleared, Widder found the intersection of her two passions in oceanic bioluminescence, a little-explored scientific field within Earth's last great unknown frontier: the deep ocean. With little promise of funding or employment, she leaped at the first opportunity to train as a submersible pilot and dove into the darkness.
Widder's first journey into the deep ocean, in a diving suit that resembled a suit of armor, took her to a depth of eight hundred feet. She turned off the lights and witnessed breathtaking underwater fireworks: explosions of bioluminescent activity. Concerns about her future career vanished. She only wanted to know one thing: Why was there so much light down there?
Below the Edge of Darkness takes readers deep into our planet's oceans as Widder pursues her questions about one of the most important and widely used forms of communication in nature. In the process, she reveals hidden worlds and a dazzling menagerie of behaviors and animals, from microbes to leviathans, many never before seen or, like the legendary giant squid, never before filmed in their deep-sea lairs. Alongside Widder, we experience life-and-death equipment malfunctions and witness breakthroughs in technology and understanding, all set against a growing awareness of the deteriorating health of our largest and least understood ecosystem.
A thrilling adventure story as well as a scientific revelation, Below the Edge of Darkness reckons with the complicated and sometimes dangerous realities of exploration. Widder shows us how when we push our boundaries and expand our worlds, discovery and wonder follow. These are the ultimate keys to the ocean's salvation—and thus to our future on this planet.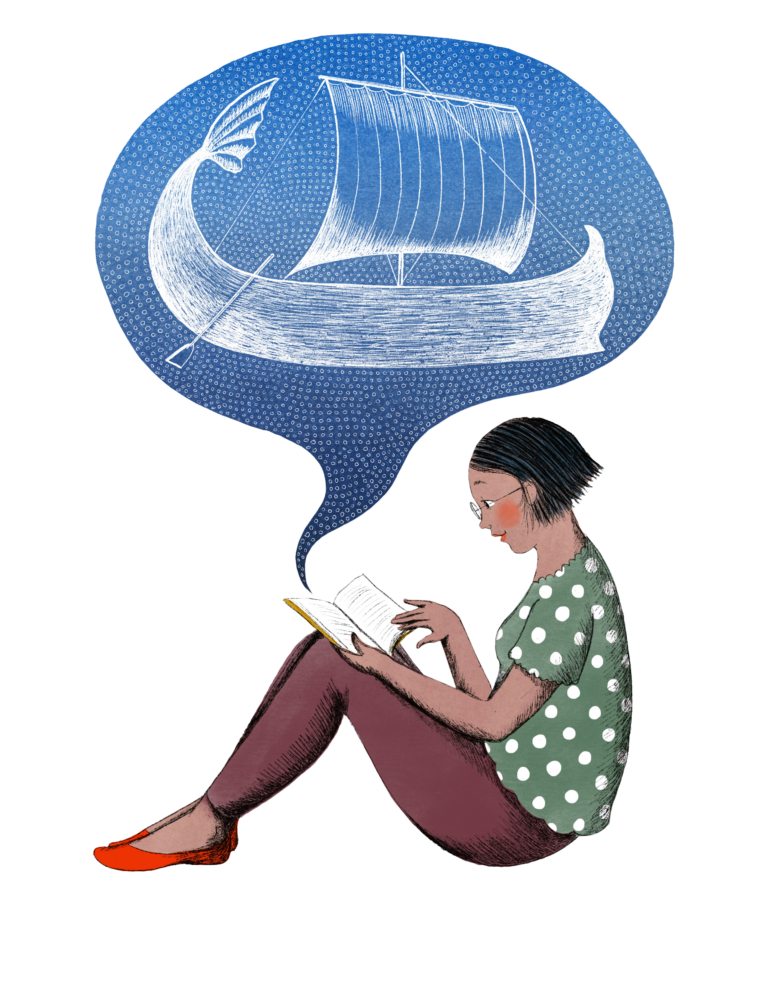 "Everyone, everywhere is inextricably connected to
and utterly dependent upon the existence of the sea."
~Sylvia Earle