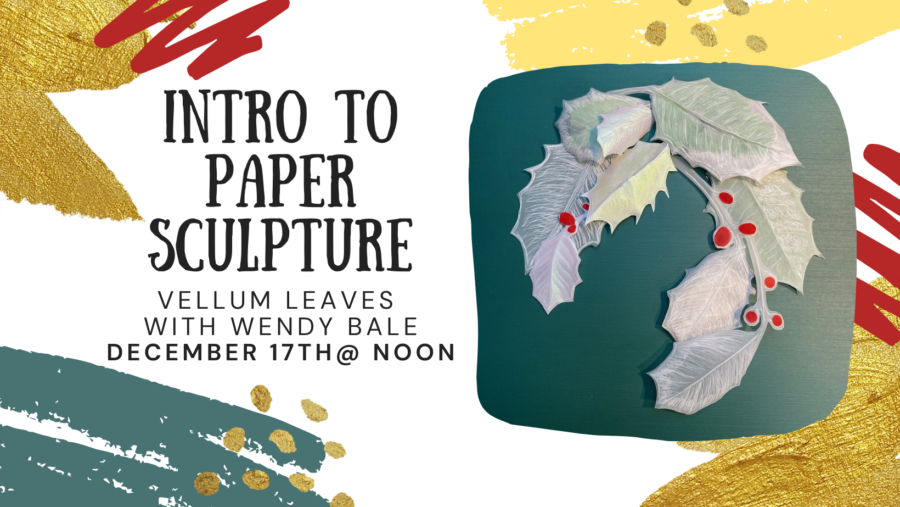 Paper Sculpting Workshop
Join paper artist Wendy Bale on Saturday, December 17th at noon for a two-hour workshop learning to make beautiful paper leaves out of vellum and mulberry papers. The project requires no special drawing skills and is suitable for all skill levels. We will be using an embossing tool to sculpt the paper into a life-like leaf that, unlike a dried real leaf, will last for years.
All materials will be provided. This class will include a step-by-step guide and templates including a variety of leaves. In this holiday edition of Wendy's popular workshop she also includes holly leaves. Come make some pretty leaves to adorn your holiday table or decorate a special gift.
This free workshop was made possible through grant funding from the Cullen Foundation for the Arts. Registration by email (programs@lakewoodlibrary.org) or phone (716-763-6234) required. Space is limited.
For a quick video describing the basic process go to: https://youtu.be/KkOfl0KXwfA