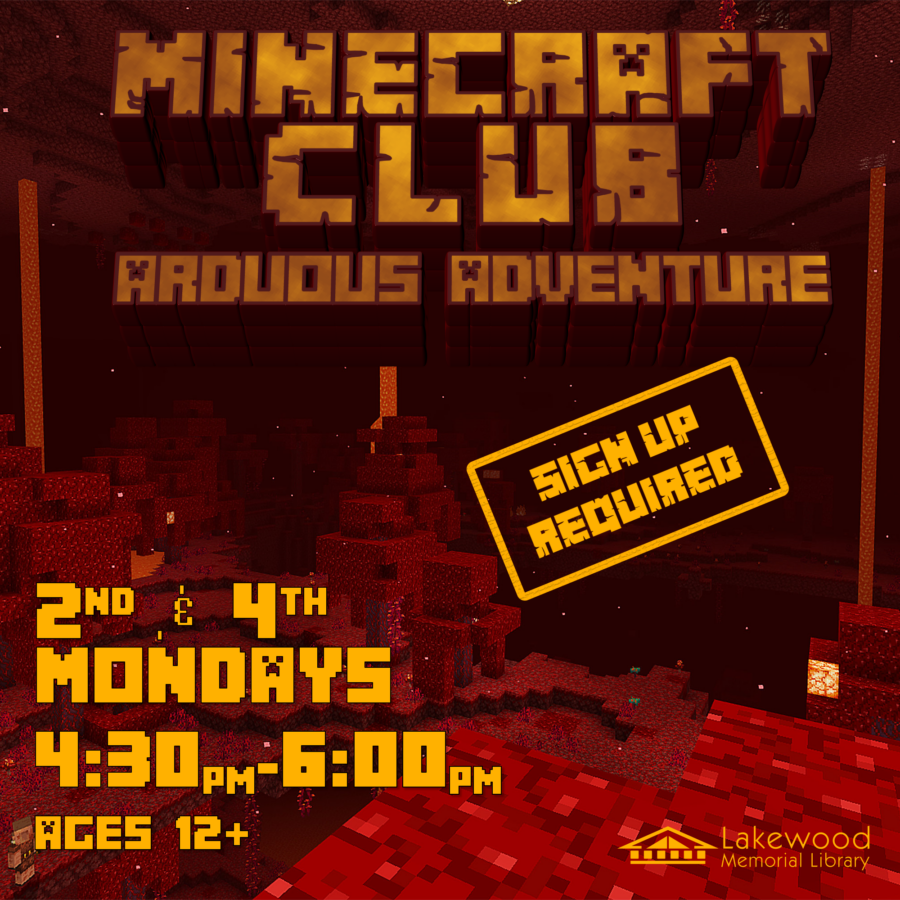 Minecraft Club – Arduous Adventure
This is Minecraft Club Arduous Adventure! This club is not for the faint of heart – be prepared to fight mobs, stave off hunger, and battle other players. Play on your own device at home or the library!
Participants must have a basic knowledge of the game and have their own Minecraft account. The library computers are not currently able to join the club server.
Rules of play:
Must be at least 12 years old
No griefing
No foul language
Sign-up at the Library front desk!
Must be your own card, not a parent or guardian's. This will be used to confirm your age. Don't have a card? Sign up here!
*Library computers currently do not have Minecraft Bedrock. Players must have their own device.