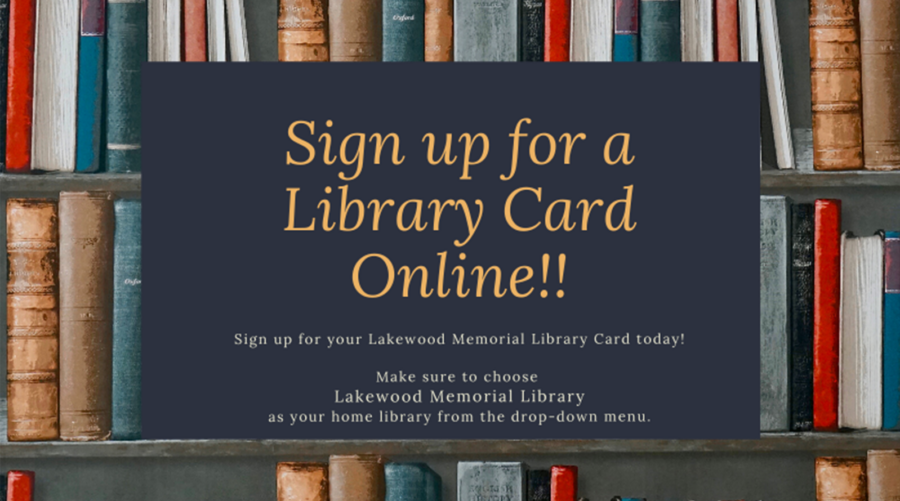 Library Card Sign-Up
Sign up for a library card TODAY by clicking the link below.
Make sure you choose Lakewood Memorial Library as your home library from the drop down menu.
You will receive a temporary ID to immediately access our digital content on Libby. Then you can come pick up your card at the library within 28 days before your temporary ID expires. Or you can email us at lmldeskstaff@gmail.com confirming your mailing address and then we'll mail you your card. Your Lakewood Memorial Library Card can be used at any library in the Chautauqua-Cattaraugus Library System.