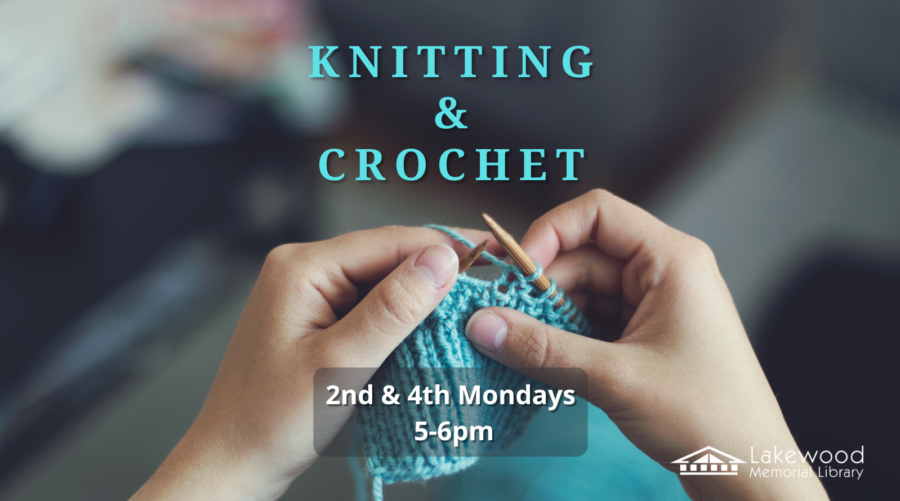 Knitting and Crochet
Begin or develop your skills with knitting and crochet every 2nd & 4th Monday of the month at 5pm. Instructor will be available to guide and assist everyone interested.
Knitting vs Crochet:
Knitting is one method using yarn that can be manipulated to create a textile or fabric. It may be done by hand or machine. This practice creates stitches: loops of yarn in a row, either flat or in the round. Usually there are many active stitches on the knitting needle at any given time.
Crochet is another method with a different process creates textiles by using a crochet hook to interlock loops of yarn, thread, or strands of other materials. The name for this method derives from the French term crochet, meaning 'small hook'. Hooks can be made from a variety of materials, such as metal, wood, bamboo, or plastic and come in many different size variants.
Knitting and Crochet projects are great ways to learn a new skill, multitask while completing other tasks and gifts for friends and family. You can even venture into a business if you are passionate and skilled in your work.
These times are to help you with starting a project or finishing one that you've already begun with a proficient instructor.