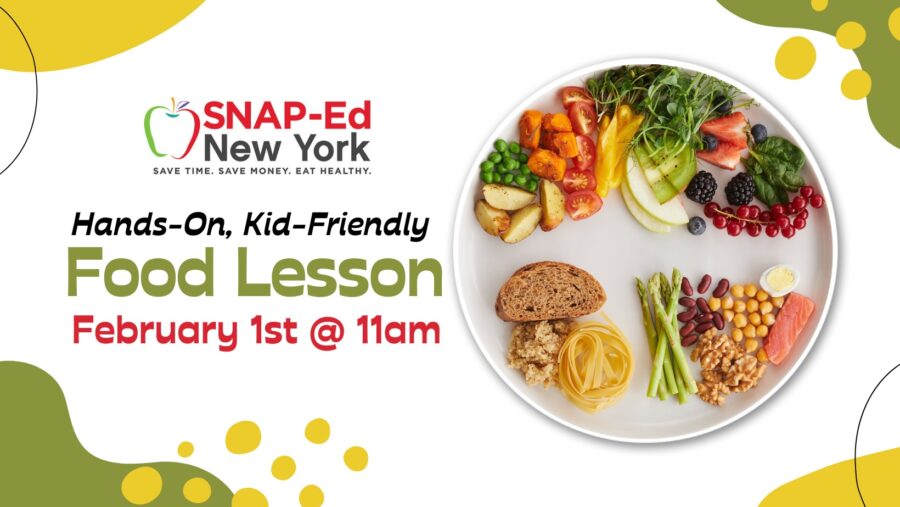 Food Lesson
Join us for a Hands-on, Kid-friendly Food Lesson with SNAP-Ed New York!
SNAP-Ed goes beyond programming to support and influence community-level health promotion where we work, live, learn, and play.
The program is designed to teach people how to shop for and cook healthy meals on a limited budget. Our goal is to give you the tools, tips, and tricks to help you make nutritious food choices and choose a physically active lifestyle.
It also provides hands on fun for families to learn about healthy meals and snacks with games and cooking together.