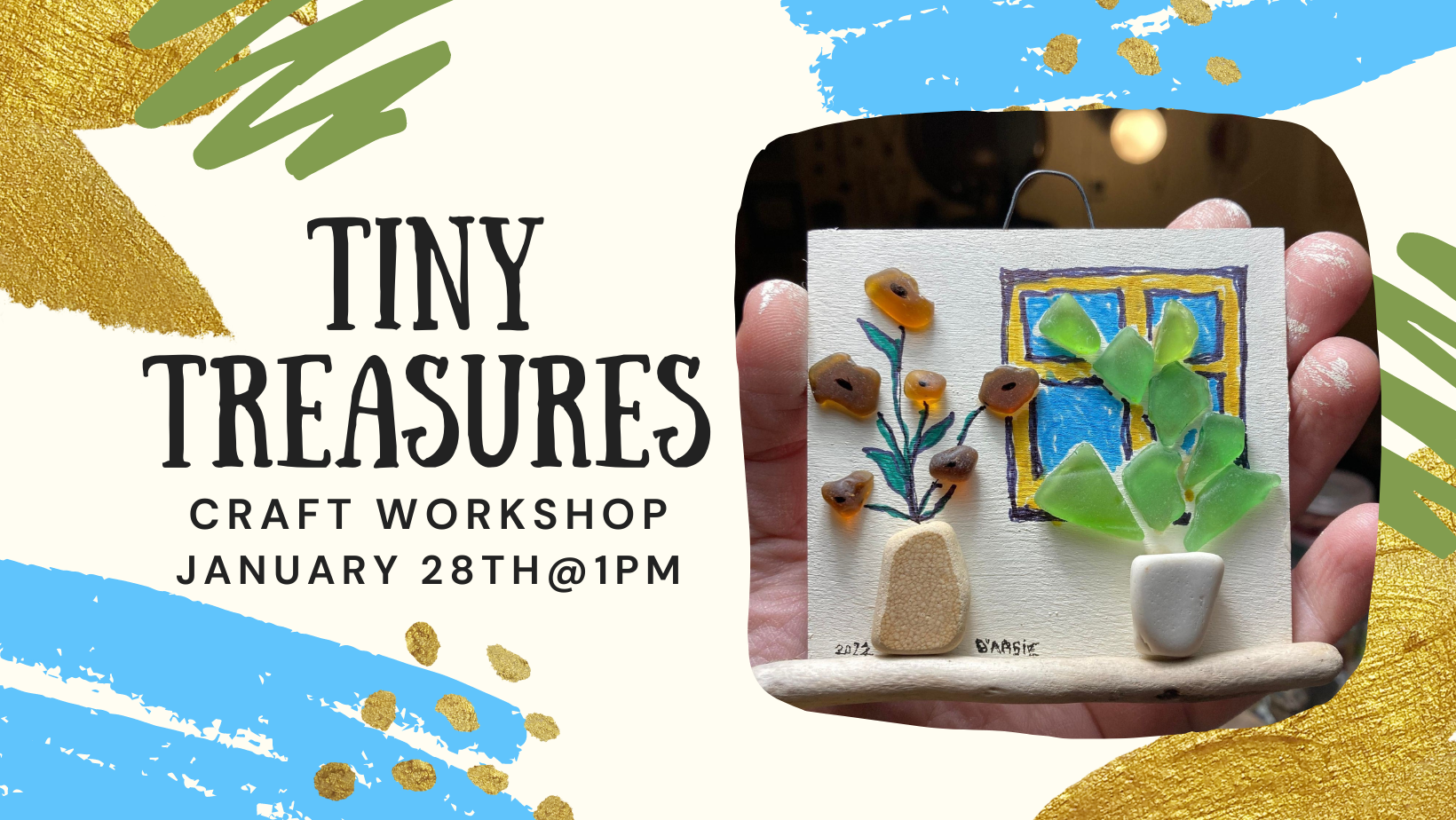 Tiny Treasures Craft Workshop
Join local artist and prolific beach comber D'Arsie Mae Manzella for a free workshop to create a tiny treasure artwork with Lake Erie beach finds! Choose from a large selection of design materials including beach glass, driftwood and pottery shards, and feel free to bring any personal items you'd like to incorporate.
This program was funded by the Cullen Foundation for the Arts. Space is limited. Please register by phone (716-763-6234) or email (programs@lakewoodlibrary.org).