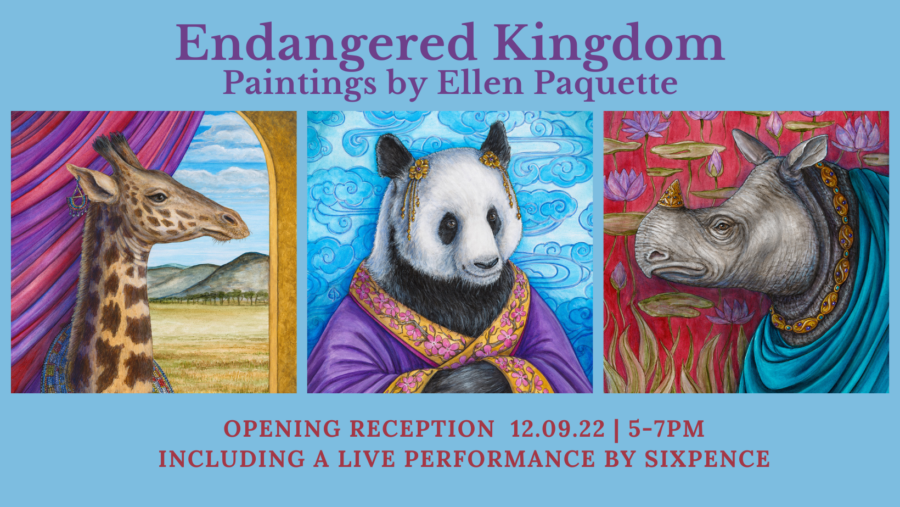 Endangered Kingdom: Opening Reception
The Lakewood Memorial Library will host an opening reception on Friday, December 9th from 5-7pm to welcome a new exhibit entitled "Endangered Kingdom" featuring the whimsical artwork of Ellen Paquette.
Paquette is a northwestern Pennsylvania-based artist and musician working out of her studio on the edge of the sublime Allegheny National Forest. Her acrylic paintings feature animals in Renaissance-style portraits, as well mythic and folkloric subject matter. Over the last few years, Ellen's work has come to focus primarily on vulnerable and endangered species.
The reception will include a live performance by Sixpence – an acoustic duo comprised of Paquette and William Russell. Sixpence offers a unique blend of guitar, Celtic harp, and voices performing a centuries-spanning repertoire including haunting Celtic ballads, inspired original tunes, and fresh covers.