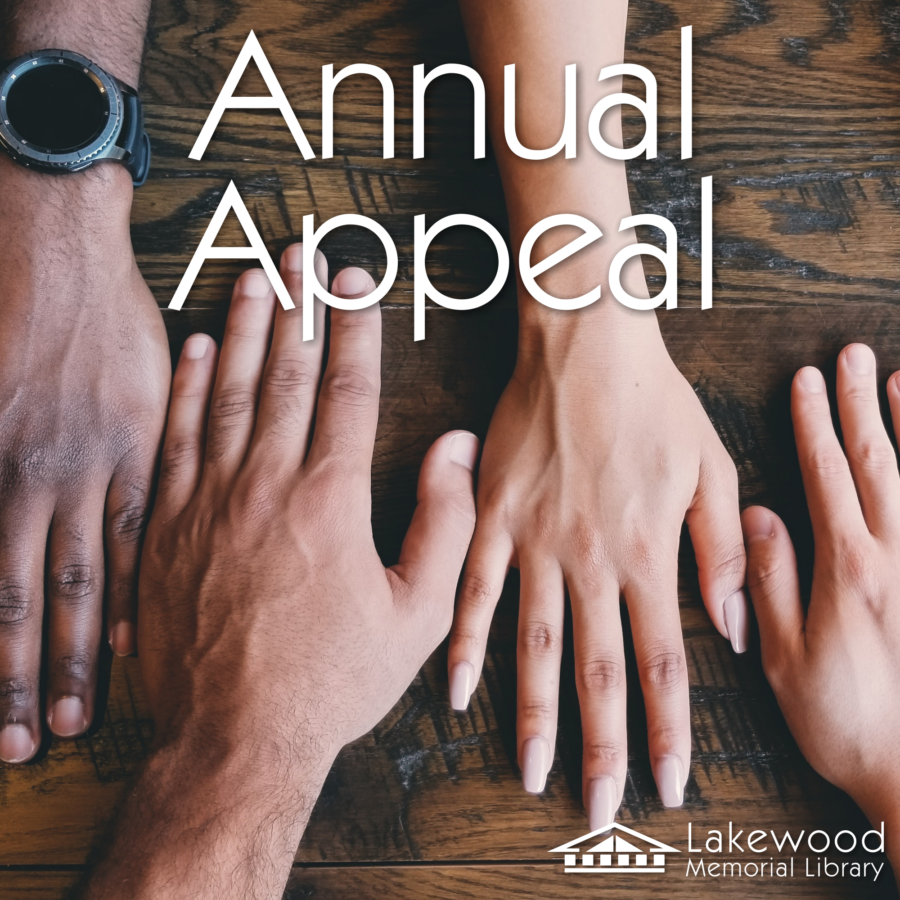 Annual Appeal
Dear Community Residents,
It is almost impossible to convey how very grateful we are that the residents of Southwestern
Central School District provide such a solid base of support for Lakewood Memorial Library —
70% of its annual budget.
This support has been more vital than ever this year. The "new normal" that has re-defined
everyone's lives means that our biggest annual fundraising activities – our Book Sales, the
Youth Ambassadors' June Fun Run, and our Food for Thought fall event – have had to be
indefinitely postponed or canceled.
Now, one of the only ways we can safely obtain the remaining 30% of our annual budget is
through this request for donations. Your gift to the library – of any amount – is mission-
critical to helping us maintain the important programs and services we offer to all residents of
all ages, free of charge.
Also, since the Lakewood Library is a 501(c)(3) organization, all gifts are tax-deductible to the
extent allowed by law.
You can donate online using the form below.
Thank you so much for supporting your library.
Sincerely,
The Board of Trustees of Lakewood Memorial Library
Mary McCague (President), Carrie Cadwell Brown, Bill Burley, Karen Dennerlein, Bob Lingle, Cilla
Menzies, Nancy Padak, Mary Seger, Apryl Troutman, Sharon Witchey, Lisa Yaggie