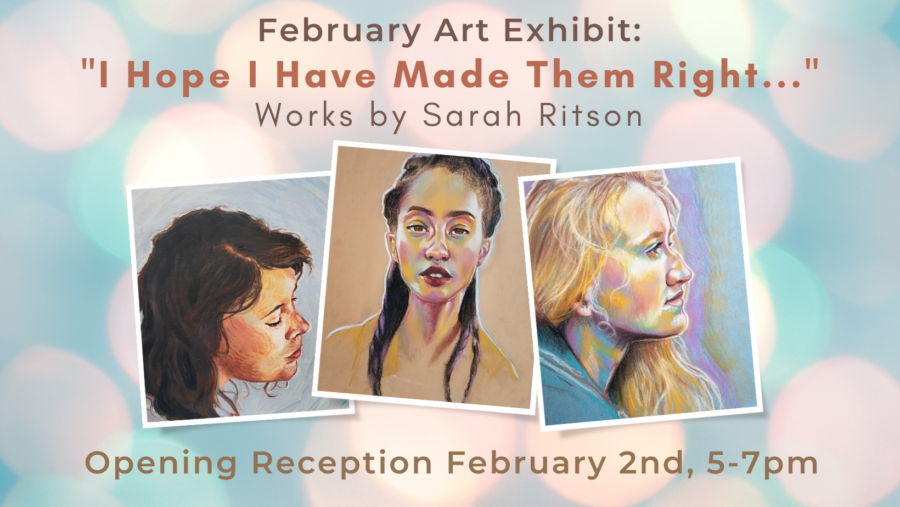 Artist Reception: Sarah Ritson
The Lakewood Memorial Library welcomes a new exhibit by local artist Sarah Ritson entitled "I Hope I Have Made Them Right". An opening reception will be held on Thursday, February 2nd from 5-7pm. The public is invited to come meet the artist and celebrate her work. Ritson's exhibit will be on view through the month of February.
Ritson is a Jamestown-based portrait artist who works across multi mediums. She holds a Bachelor's degree in Fine Arts and Inclusive Childhood Education from Houghton University and has enjoyed keeping a creative practice as she has taught and worked in not-for-profit organizations in both the US and South Africa.